We Appreciate Hearing From Our Fans & Followers!
WARNING:: This is copyrighted material! Any unauthorized duplication, exhibition, copying or distribution even without monetary gain, is strictly prohibited and may result in civil and criminal liability and criminal penalties. MMP All rights reserved. © 2013, Mylestone Media Productions and TruCountry Music©
Powered by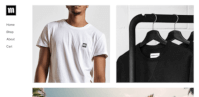 Create your own unique website with customizable templates.